WELCOME TO
SYDNEY PLASTERING SERVICE!
We are your plastering / Gyprock repairs and small job specialist
GYPROCK INSTALLATION
Installation of Gyprock/Plasterboard wall's and ceiling's Whether it be for a new build or to replace old walls or ceilings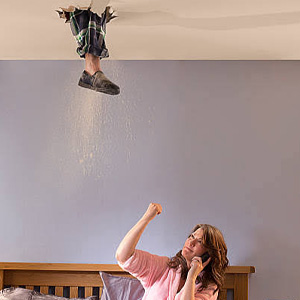 SMALL DAMAGE REPAIRS
We will repair everything from a small hole in your Gyprock/Plasterboard wall or ceiling's NO JOB TO SMALL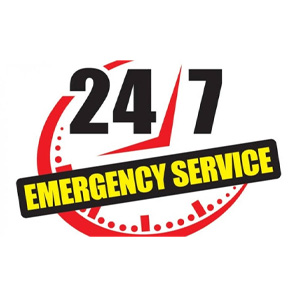 24/7 WATER DAMAGE REPAIRS SERVICE
Our 24/7 emergency service is exclusive to emergency repairs which includes, Collapsing Ceiling's & emergency repairs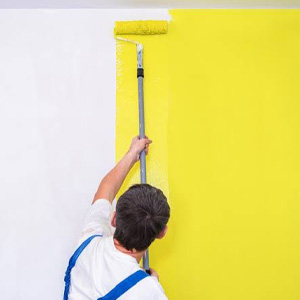 PAINTING SERVICE
Our professional painters will paint anything from residential to commercial small to large they have a eye for detail and take pride in there work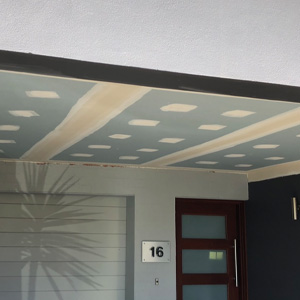 BATHROOM , LAUNDRY, ALFRESCO WET AREAS
Installation of villa board to walls and aqua check gyprock to ceilings in wet areas no job to small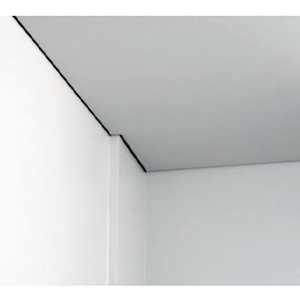 SHADOW LINE & SQUARE SET
Shadow line and square set is a modern way to finish off your new ceiling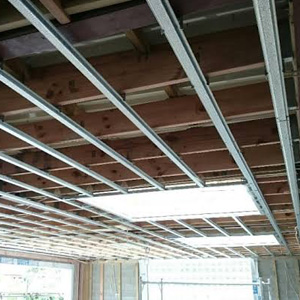 SUSPENDED RONDO CEILINGS
With many different Applications that rondo make we can make the ceiling of your dreams whether it be to cover that vermiculite/popcorn ceiling or to building a custom ceiling to suit your needs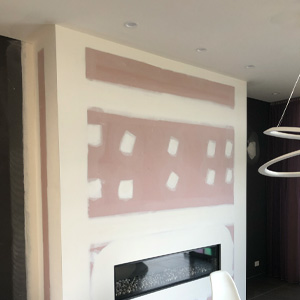 CUSTOM WALLS & CEILINGS
For us this is our absolute favourite thing to do for our customers to see the end result of there design or ours is just what makes it real . We do tv walls, fireplace surrounds, ceilings and so on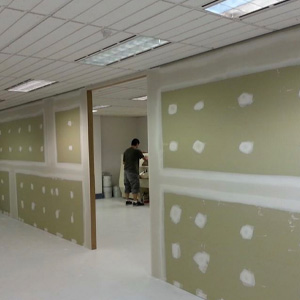 SOUND PROOFING & FIRE PROTECTION
We will install sound proof gyprock to your walls and ceilings to help stop unwanted noise coming in we also install sound proof insulation.
We also install fire protection 30/60/90 minutes and fire access hatch/man holes no job to small
Bringing Personalised Plastering to Homes and Businesses Across Sydney
Sydney Plastering Service provides you with the ultimate plastering experience in Sydney. We understand all of the techniques as well as which products will work best to produce a desired result. The 15 years of experience we have in the industry have helped us to become the leading repairer and installer of Gyprock to Sydney home's and businesses.
If your looking for someone that will get the job done and get it done right the first time we are the business your looking for.Plastering services are available accross most of Sydney's metropolitan areas with a particular focus on the North Shore, Chatswood, Sydney CBD, Bondi and manly areas.. Call us on 0450535200 to arrange a FREE QUOTE today!
Other jobs we can do for you are granny flats , bathrooms , bedroom renovations, feature walls/ceilings,ornate cornice, small house renovations, ect.
THANKS MICHAEL! THE JOB WAS COMPLETED WITH SKILL & I AM WRAPPED WITH THE RESULT. THE ROOM WAS LEFT CLEAN & READY TO FINISH! HIGHLY RECOMMENDED. CHEERS, YVETTE.
I WOULD RECOMMEND SYDNEY PLASTERING SERVICES TO WHO WANTS A PROFESSIONAL, THOROUGH AND CLEAN(!) JOB DONE. GREAT PRICES AND A GREAT SERVICE. VERY HAPPY. THANKS AGAIN. 🙂
I CALLED MICHAEL FUDA ON SUNDAY TO PROVIDE A QUOTE FOR A RELATIVELY SIMPLE JOB ( FOR A SKILLED TRADESMAN) OF PATCHING UP A CORNICE WHICH HAD BEEN DAMAGED WHEN A NOW DEFUNCT WARDROBE WAS FITTED SOME YEARS AGO.MICHAEL CALLED ME BACK STRAIGHT AWAY AND ARRIVED TODAY (WEDNESDAY) TO DO THE JOB.I WAS VERY IMPRESSED BOTH WITH MICHAEL'S WORKMANSHIP AND URGENT ATTENTION TO THIS JOB WHICH MEANS I CAN NOW GET ON WITH OTHER WORK.I WOULD HAVE NO HESITATION IN RECOMMENDING MICHAEL FOR SIMILAR WORK.